Do you need a dentist? Every day in our clinic we welcome patients from all over the world. We provide global standards in the treatment of teeth, painless methods of anesthesia, specialists in many fields of dentistry and the best equipment on the market. We speak English.
What makes Luxdentica different?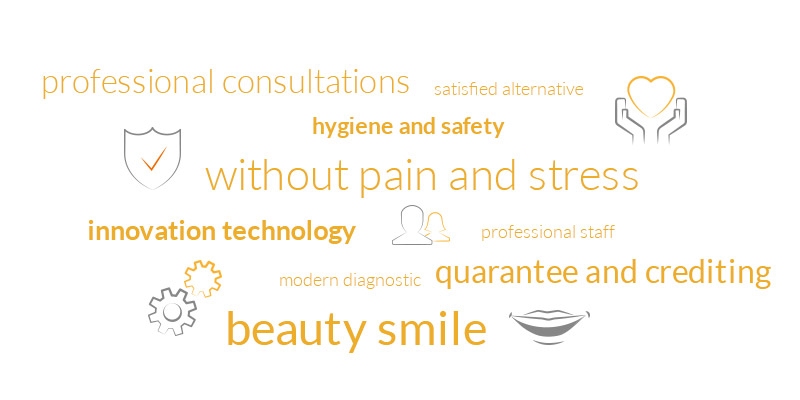 Easy communication.
Every day in our clinic we accept patients from all over the world.
We speak English
You have talk converesation with English or Polish.
The phone number +48 790 858 242
directs you directly to the Patient's Caretaker who will tell you what to do next to make your treatment go smoothly and predictably.
We are the best clinic in Krakow.
If you don't know our clinic, check us out. Many of our patients, including those outside Poland, recommend Luxdentica services.
International reputation.
The quality of treatment and service, equipment and the best specialists in the south of Poland who speaking English.
It is worth treating teeth in Poland.
Our prices are still very competitive compared to Western countries. Take advantage of time in Krakow and come to our clinic.
Experienced - our experts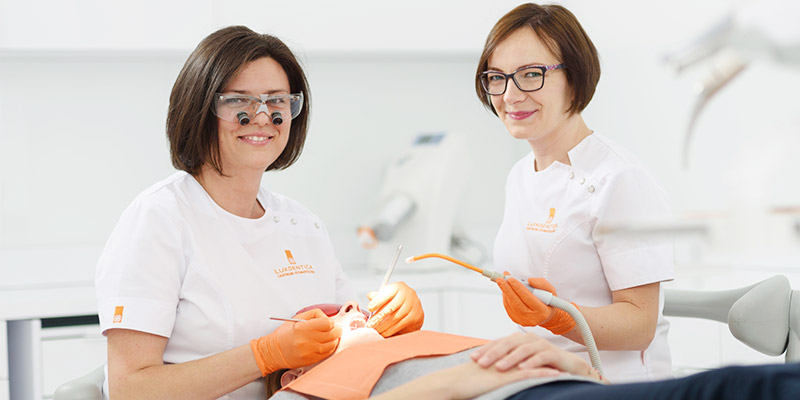 The doctors working with us have high qualifications and experience. They represent all branches of dentistry. Thanks to this, we provide you with comprehensive treatment in comfortable conditions and in one place.
At Luxdentica we have the best equipment on the market, we have at our disposal a tomograph, microscopes for daily use in root canal treatment, as well as modern anesthesia, including The Wand computer anesthesia, which allows all procedures to be carried out without pain.